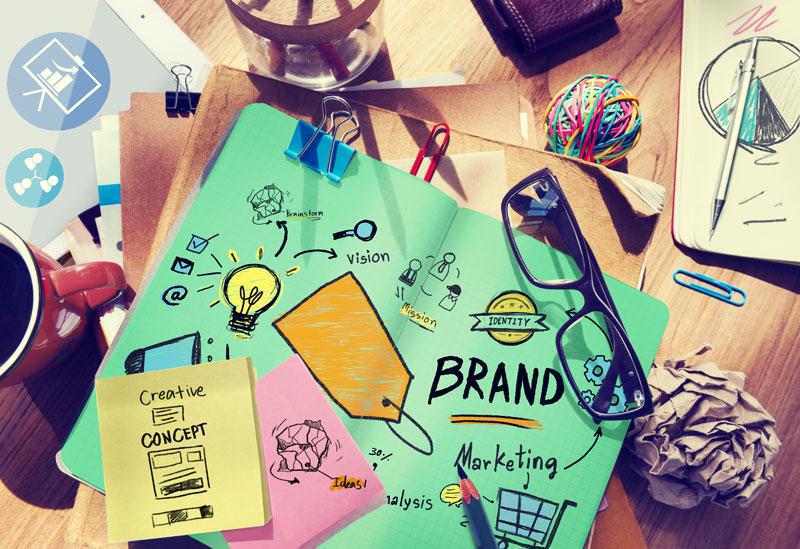 Creating the right brand isn't something any business should take lightly. Whether you're just starting out or looking to rebrand, utilize the services of the best branding agency in Dubai in order to effectively create and implement a brand that will help your company become more successful. One of the most important aspects of marketing is branding. Creating a brand for your company so that your potential customer base easily recognizes your company, the products and/or services you offer, and how to contact you is the most effective way to market your business. So how do you create a brand? Well, the answer is to utilize the services of the best branding agency in Dubai.
A branding agency will not only help you to create a brand that truly shows the world who you are, but they'll also help you implement that brand so that you get the most effective usage out of their services. A brand is more than just an image or a logo, those can be an important part of creating your brand. A brand is something that your customer base can easily relate to and know immediately that it's your brand or service. This brand can be used in all different types of advertising, including just the ingoing and outgoing mail. You can use your brand on letterhead, email signatures, and in all ads. Your brand is your company to the world. It's the way the public views an image and sees your business. Creating the right brand for your company and then implementing it in a way that it goes viral is what the right ad agency is all about.
When choosing a branding agency, choose wisely. The best agencies have websites with detailed information about the services provided. The best agencies offer extensive services that go much further than simply creating and implementing a brand for your company, though that's a vitally important step in the process. They will offer services to help you with all of your advertising and marketing needs, including bringing your business into the 21st century in terms of digital advertising, social media, and more. There's so much out there that the average person doesn't even know about in terms of marketing, but with the right assistance, you can put your company and your brand into the right hands quickly and efficiently, and it won't even cost you a fortune. The best branding agency offers valuable services affordably. Start by checking them out online and then contact them. The best agencies make their contact information highly accessible so that you can contact them to get started and even get in contact with them at any time throughout the process that you have questions, concerns, or feedback on the services you're utilizing.
If you're unhappy with the rate at which your business is currently growing, the best way to do something about it is to hire a branding agency in Dubai to help you come up with a new, improved marketing plan. You will quickly see results from the implementation of a new, improved brand. Where it would have taken you ages to come up with and implement a new brand on your own, these experts in the field of marketing can and will do it in no time.